Little girl with strong will power for change , that's how poorna. Many of us may know about her but, when we meet her she is one strong individual with no question of failure in her mind.
Her aim to succeed is so clear that nothing else matters. Her preparation for quest to success has begun.
Remembering her past experience of Mount Everest have been so difficult and excruciating. She still remember the breathlessness on at the Everest Summit.
On 25 May 2014, Poorna scaled the highest peak of Mount Everest and, aged 13 years and 11 months, became the youngest girl in the world to have reached the summit of Everest. The youngest boy to summit Mt. Everest is Jordan Romero, who reached the summit at age 13 years and 10 months. She was accompanied by Sandhana Palli Anand Kumar from Khammam. She scaled Mt. Elbrus, the highest peak in Russia and in Europe on 27th July, 2017 at around 10:00 hrs.(IST) . After reaching the summit of Elbrus, she unfurled a 50ft long Indian Tricolor singing the Indian National Anthem. With this summit, Poorna completed three out of the Seven-Summits (Summiting highest peaks of all the continents).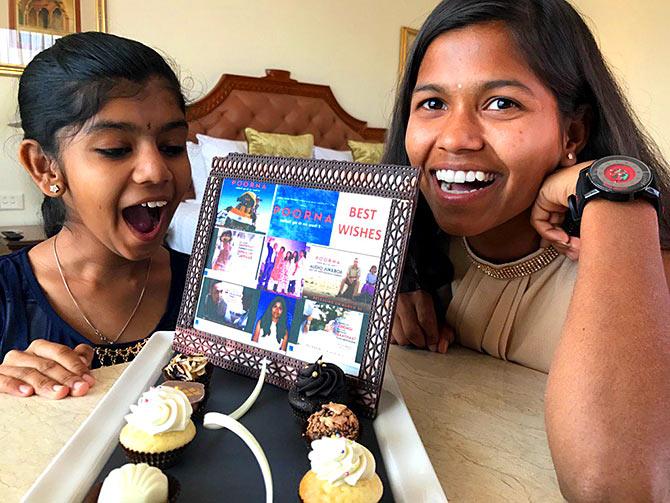 Poorna was born at Pakala village, Nizamabad district of Telangana state of India. She joined Telangana Social Welfare Residential Educational Institutions Society for her education.
Her talent was spotted by the secretary of the Society Dr R S Praveen Kumar. She was shortlisted for Operation Everest along with Sadhanapalii Anand Kumar. In preparation for climbing Mount Everest she trekked to mountains of Ladakh and Darjeeling.